TECHNICAL INFORMATION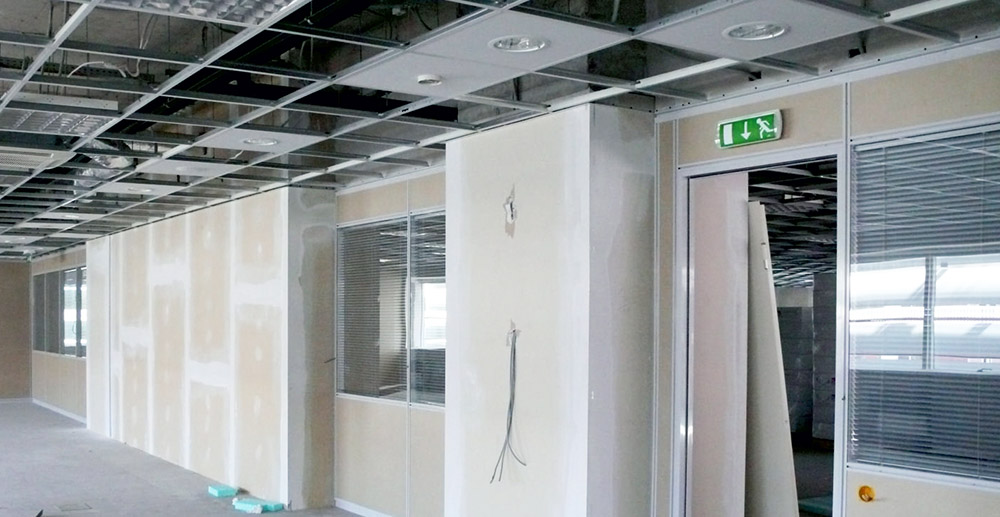 On every construction, the number and the type of plasterboards (thickness, dimensions of the metal frames and the materials used inside the walls) can be adjusted and satisfy anything a client wishes for.
Partitions can be made with metal frames of 5cm, 7cm or even 10 cm on which plasterboards is put on both sides so finally we have a wall which is 7.5cm, 10cm or 12.5cm thick. The constructions on which double plasterboard is used give us a wall which will be 2.5cm thicker.
Bathroom fixtures can be installed on the plasterboard wall on which extra strengthening in the metal frames is put in order to have the best result.
Plasterboard can simply and fast be stuck directly onto the wall, creating a perfect and smooth layer which is a type of dry coating.
This covers all defects of the existing wall and also the plasterboard is perfectly flat.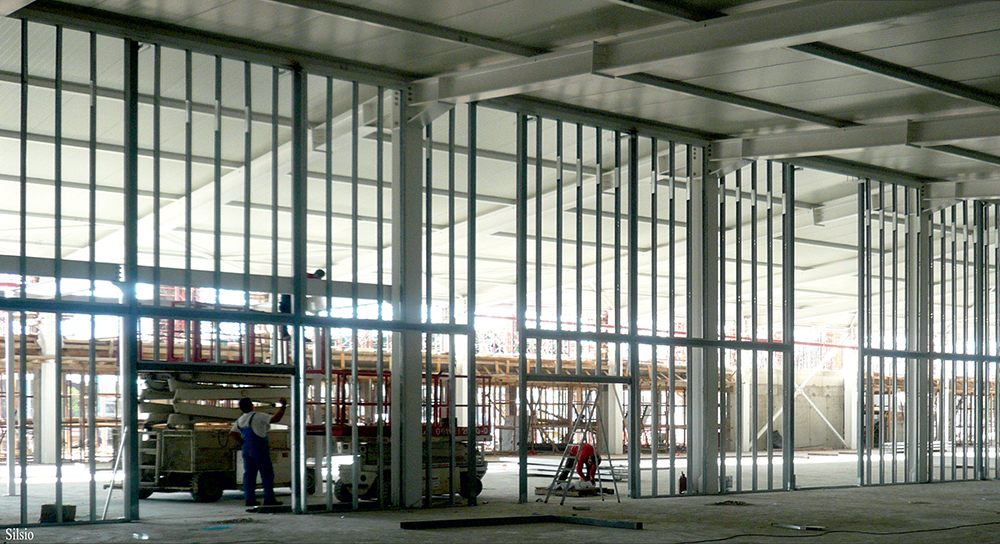 WALL LININGS
Wall linings made of metal frames & one plasterboard:
white plasterboard for all spaces which do not have special requirements.
Moisture resistant plaster boards for places with moinsture
Fire proof boards in order to achieve flame retard from on room to another
Cement boards for outside constructions
Plasterboard with liner pencil for X ray protection
Vidiwall for extra surface hardness
Quality and elegance are easily distinguished in our jobs due to the fact tha our company pays particular attention to every detail from the smallest construction to the largest one. This is the reason why all our previous projects are such great advertisement!
The type of the metal frame is particularly suitable so that all computer cables can be passed through without causing any problems on the wall (like on conventional walls) such as holes etc. Through the gap between plaster boards all electrical, sound etc facilities can be easily placed.
If the client wishes to have better sound protection and thermal insulation, it can be achieved by placing extra insulation inside the partitions. The material and the thickness of the wall will give us the best result that can be constructed.
Resistance to fire is accomplished with the use of fire – protection boards dilled with mineral wool. The delay time is between 60' and 180' depending on specific criteria. Our company has the possibility of issuing a certificate for fire – protection boards.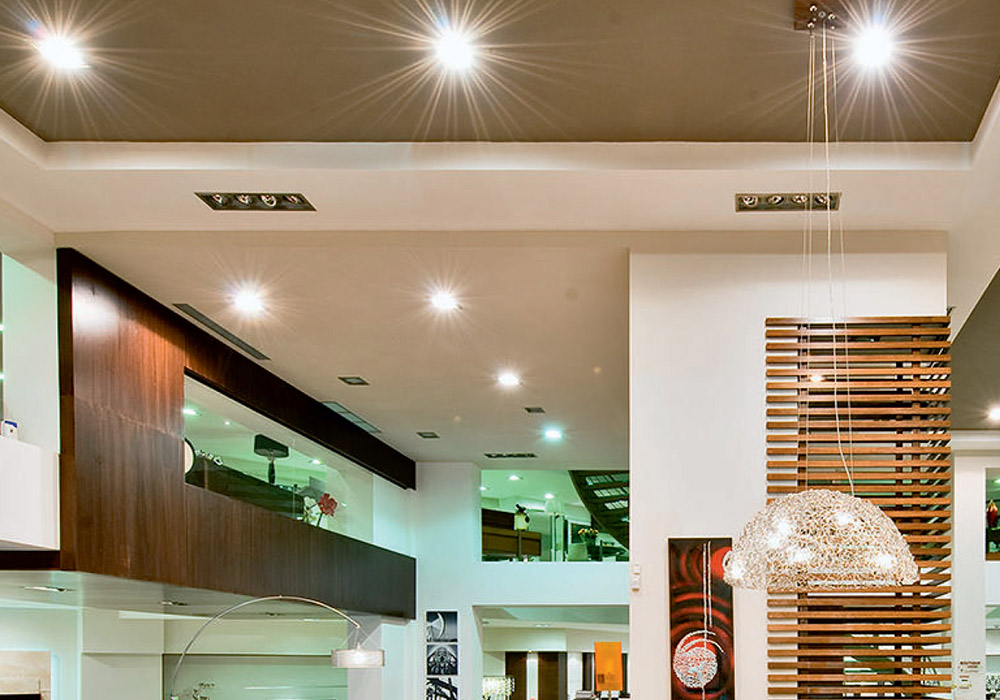 CEILING
Ceilings decoration with the use of plaster boards can reveal the space due to the fact that ceiling and beams can be matched. This gives us the magnificent result of a harmonically united space.
Plasterboard ceilings with smooth surfaces allow the creation of a gap through which complex facilities can be passed (ie building vents, electrical supply, telephone connections etc). Also contributes significantly to acoustic control of the space ot thermal control by the installation of suitable insulating materials.
Furthermore various designs with decorative interventions can be created eg hidden lighting for flawless aesthetics of a space.
Ceilings made of mineral fiber give the opportunity to anyone who would like to work on it (pass a cable, etc) to open it easily without destroying anything. There are various types of mineral fiber which can be used depending on what the client desires. Fire – proof, sound – proof even antimicrobial and antibacterial protection are some of the technical characteristics. Plenty of colors and designs are available.
Mineral fiber is made of pearlite, mineral cotton, clay and glue.
Quick installation, low cost and no need of painting are some of the reasons we see mineral fiber in most schools, supermarkets, shopping malls, hotels, restaurants, food industries etc.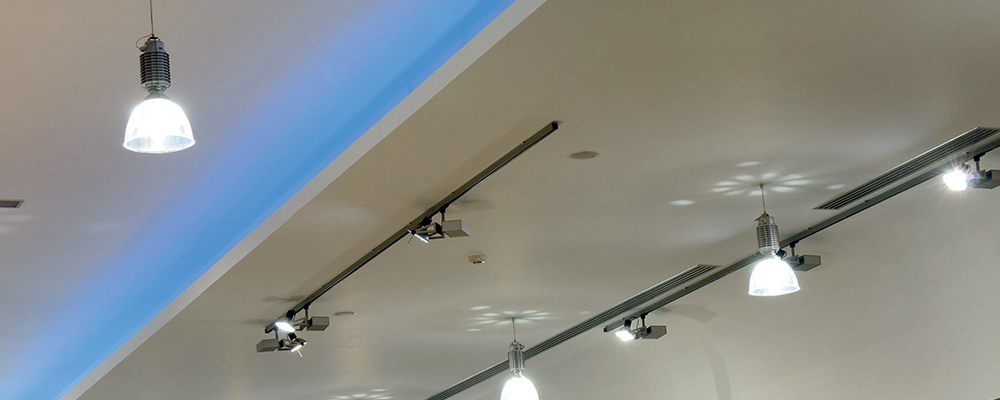 SPECIAL CONSTRUCTIONS
Dry construction can be used in multiple ways, this is why all needs and tastes can be covered. Many types of beams and columns can be constructed depending on the decoration and the style the client wants. KA PROPERTIES can combine style and functionality which will give a beautiful result.